30,000 Mile Service Requirements at County Line Nissan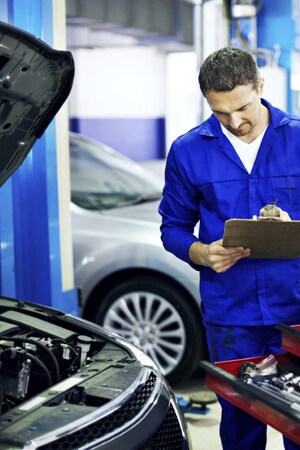 What is a 30,000 mile service?
At the 30,000 mile mark, your vehicle will require some more comprehensive service work. You have been on the road for a while now, and it will be time to update your transmission with some fresh fluid and change your fuel filter with a new replacement. It will also be time to undergo a more thorough multi-point inspection just to get a complete picture of where your vehicle's condition stands.
Why does a 30,000 mile service matter?
Due to the fact that you have now been driving for quite some time on the open road, it is important to that we assess your vehicle's condition so we can find and address anything that may compromise the vehicle's performance or longevity. Damage that doesn't go addressed may end up costing you more in the end, and small issues that are left unchecked may develop into something bigger. This will be prevented with our multi-point inspection using diagnostics, as we will get the complete picture with the information collected.
When is it time for my next 30,000 mile service?
To ensure that your service is completed at the appropriate time, and it's not a scramble on your schedule, we suggest that you book this service one to two months before you anticipate hitting 30,000 miles. Our digital service scheduler gives you flexibility in this manner, and you can find a time that works for both you and your busy schedule.