Battery Replacement Service at County Line Nissan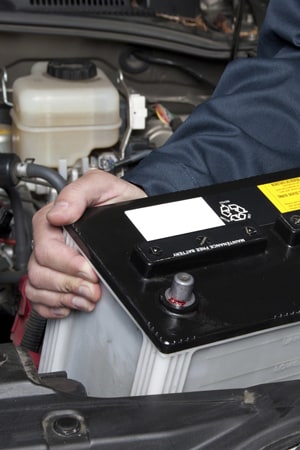 What is a battery replacement?
A battery replacement will occur if our factory-trained technicians notice during an inspection that your battery is not producing enough charge when tested. With a new battery from our genuine parts center, our team can install this for you without issue and run diagnostics to ensure that your car is ready for the open road.
Why does a battery replacement matter?
A weak battery can put your vehicle at risk, cause issues with start-up, and even contribute to electrical issues within your vehicle. You also have the potential to break down when driving in any given situation, and this unreliability can really impact your peace of mind on commutes. A fresh battery with a tested charge can alleviate this issue.
When is it time for my next battery replacement?
Our factory-trained technicians regularly run battery inspections when you come in for routine maintenance. If we notice an issue, or you personally have been noticing warning signs that your battery may be on the verge of dying, then we will get a new battery installed for you immediately.