Learn How Nissan's Diverse Lineup Compares to the Competition
When you look around the roadways of Waterbury or New Haven, you'll quickly confirm one solid truth: the word "driver" can be a whole lot of different things.
It can mean someone who just needs a convenient way to get from A to B. A driver can be someone that needs enough seating for the carpool, or a vehicle that can keep their family safe when the weather turns south. A driver might be someone with a genuine need for horsepower; so no job is too tough for them to handle.
The one thing that unites all these different people? Nissan has a vehicle for each and every one of them. Even when compared to its competitors, the new Nissan lineup stands out as one of the market's most valuable and diverse. If you're considering a new car, SUV, or truck, it will pay off for you to consider a Nissan.
New Nissan Cars vs. the Competition
For many Waterbury drivers, it's hard to beat a good car. Nissan's value-driven sedans give a good showing of why, exactly, that is. The subcompact Nissan Versa provides a subcompact package that's easily on par with its competitors from Toyota and Hyundai, while also being more affordably priced. The Nissan Sentra, likewise, offers a sleek design that's complemented by a rich standard safety package that stands comfortably next to similar offerings from compact models like the Honda Civic. The fact that its price tag is lower is just an extra benefit to an already perk-laden vehicle.
And if you're hunting for an excellent mid-sized? The new Nissan Altima delivers one of the market's best. Its rich feature package and athletic styling run part and part with a performance profile defined by advanced engine technology. The Honda Accord might be a great car, but you won't get the same dynamic road experience you'd enjoy behind the wheel of a Nissan Altima with a first-of-its-kind variable compression turbocharged engine.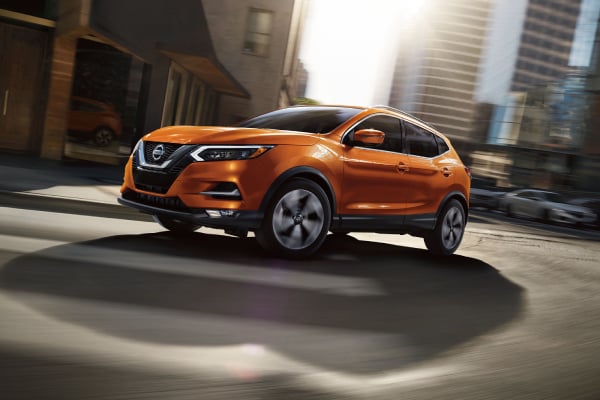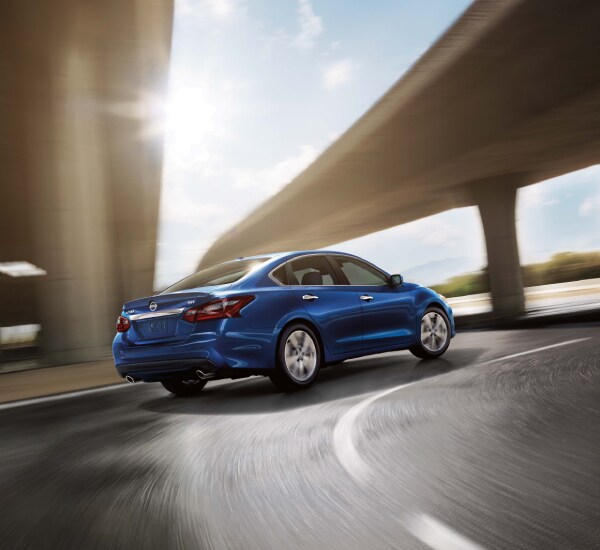 New Nissan SUVs vs. the Competition
The market for SUVs is one of the most competitive in the area of Bristol. It's also another area where Nissan's new vehicle lineup excels. Small models like the Nissan Kicks and the Nissan Rogue Sport offer stylish and well-equipped alternatives to SUVs like the Honda HR-V. The Nissan Rogue, meanwhile, has built itself into the foundation of the compact segment with its popular combination of good looks and valuable technology.
Nissan has plenty to offer for drivers with a mind for bigger experiences too. The Nissan Murano has routinely ranked higher in terms of quality and performance when compared to new models like the Toyota Highlander.

New Nissan Trucks vs. the Competition
What if you're a Wallingford driver searching for a top-tier truck? You might naturally gravitate toward popular names like Ford or Ram, but the truth is that Nissan might have the new truck you're looking for. The Nissan Frontier is one of the most popular mid-sized trucks available, complete with competitive pricing and impressive V6 engine options. The Nissan Titan, likewise, offers a standard powertrain that is more powerful than what you'll find in the standard options offered by popular competitors like the Ford F-150.
Come Find the New Nissan for You at County Line Nissan
If you live in the area of Middlebury, CT and you're looking for a new vehicle, consider paying a visit to County Line Nissan. Our dealership has a new Nissan inventory that can satisfy all of your driving needs, no matter what they might be. Don't hesitate to get in touch with our dealership today. We'd be happy to connect you to the new model that's best suited to you. We can schedule your new Nissan test drive today.
Hours
Monday

9:00 AM - 8:00 PM

Tuesday

9:00 AM - 8:00 PM

Wednesday

9:00 AM - 8:00 PM

Thursday

9:00 AM - 8:00 PM

Friday

9:00 AM - 6:00 PM

Saturday

9:00 AM - 6:00 PM

Sunday

Active Online 24/7