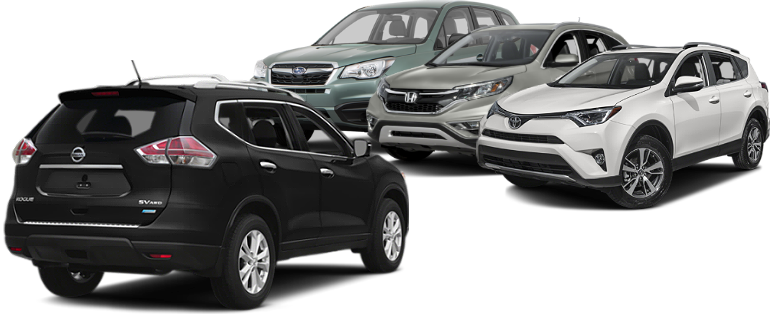 Why Should You Drive a Nissan instead of a Toyota, Honda, Ford, Subaru, or Any Other Vehicle?
With so many different car brands on the road today, it can be hard to decide which one is the best option for you. But we think that Nissan is a great brand for all kinds of drivers. Other brands like Toyota, Subaru, Honda, Mazda, Jeep, Ford, Hyundai and more have a lot to offer, but there are a few things that sets Nissan apart from the pack.
Variety: Some brands are known for building just one body style really well. But Nissan offers quality vehicles in a variety of models and body styles, so there's a vehicle for every driver. Whether you're looking for something efficient like the Sonata, something spacious and comfortable like the Murano or something tough like the Titan, there's a quality Nissan for you.
Features: Nissan vehicles offer a wide selection of standard and optional features that are designed to make your drive more enjoyable. The NissanConnect system is available in many Nissan models, and it allows you to so things like make hands-free call, navigate your route, listen to podcasts, access Twitter and more. Many of these vehicles also offer safety technology like Forward Emergency Braking, Blind Spot Warning and more to help you stay on track so you can focus on enjoying your drive. You can also enjoy comfort features like the Zero Gravity Seats that are available in many Nissans.
Design: Each Nissan has been carefully design to provide an all-around awesome driving experience. They have eye-catching exterior designs that you can be proud to show off, comfortable interiors with easy-to-use features, and just the right balance of power and efficiency to make for an amazing drive. And you can get all that at a reasonable and affordable price so you don't have to break the bank to get an amazing vehicle.
This is just the beginning of what Nissans have to offer. To find out more about what makes Nissan vehicles such a great option or to get a closer look at the new Nissan models we have available, come on over to our Middlebury, CT dealership serving the Waterbury, Danbury, New Haven, Bristol and Wallingford areas. We would be more than happy to answer your questions and then help you find the car that's perfect for you.