Fuel Injection and Induction Cleaning Service at County Line Nissan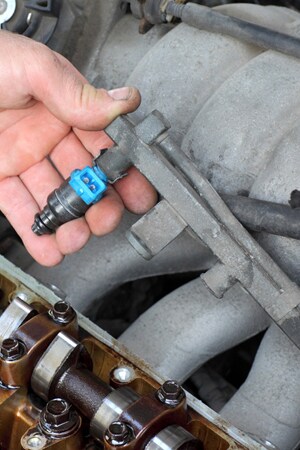 What are air induction and fuel injection cleaning?
This cleaning work, conducted by our Nissan factory-trained technicians, helps to clear debris and deposits for a proper pathway for airflow to the combustion chamber in your engine and a proper flow of fuel and spray pattern respectively. This build-up can occur due to engine combustion and regular fueling, with our team using innovative service equipment to thoroughly clear these systems.
Why does air induction and fuel injection cleaning matter?
A clear air induction process can help to improve the way that your engine functions on a variety of fronts. With better fuel economy, performance and less harmful emissions produced, you can protect your engine and benefit from the results when on the move. The same goes for fuel injection cleaning, which allows you to increase fuel economy and remove costly deposits that may end up impacting your wallet if not addressed.
When is it time for my next air induction and fuel injection cleaning?
We recommend having this service completed every 30,000 miles*. We want to ensure that your vehicle is getting concise treatment and care, so that you can enjoy your driving experience for many years to come. This is work that we are more than happy to complete at your next routine maintenance appointment that you schedule.
                                                                                  *Varying depending on driving conditions.