Buying Genuine Nissan Parts in Middlebury, CT Ensures Quality
Your Nissan is a well-engineered vehicle that makes getting around Waterbury easy. While car shoppers have many brands to choose from, the reliability of a Nissan attracts many to our dealership.  But, like all mechanical things, you need to maintain your Nissan to get the most out of it. From time to time, you need to replace parts on your car, and when you do replace them, it is best to use genuine Nissan parts! We have those Nissan parts near Danbury with our parts center, which you can learn more about below.
Why Nissan Parts Work Best for Your Nissan Near New Haven
The parts we sell are the same ones that Nissan used when crafting your car, truck, or SUV at the factory. Those parts fit perfectly and work exactly as intended when used to replace the parts that originally came with your car, which you won't get when buying aftermarket parts from other auto parts stores near Bristol. These parts are also high-quality so that you can rely on them to last and protect other important components of your vehicle. We have everything from air filters to headlight bulbs to brake pads, so come on by no matter the Nissan part your car needs!
Get More Info on Nissan Maintenance Near Wallingford
When it comes time to maintain your car, you can call our friendly service team and schedule a time for your vehicle's maintenance. We have many amenities for you to enjoy while waiting for an oil change or tire rotation, and our team can also help you choose the right part if you're just here to pick something up! Of course, if you have questions about your Nissan maintenance schedule or another aspect of the service all vehicles require, feel free to reach out to us!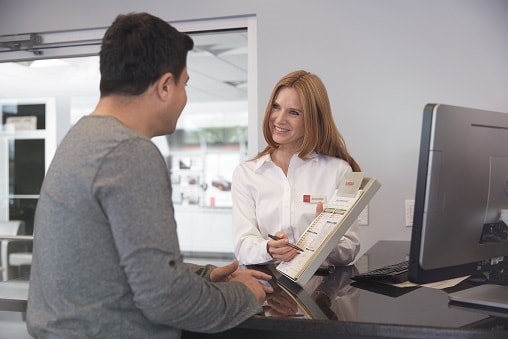 Need Help Finding the Right Part? Contact Us for Assistance:
Online Nissan Parts Store