Nissan AWD and 4WD Vehicles Offer Outstanding Capability All Seasons in Middlebury CT
If you're a Connecticut driver, you know how important it is to be prepared for the unpredictable New England weather. From the warmer summers to the fall nights when it cools down and sweater weather is in full swing, to the chilly, sometimes snowy and icy winter days when we still need to get to work and back, we experience the full range of seasons here. Be prepared with a new Nissan that can handle them all from us here at County Line Nissan!
Have you thought about getting an all-wheel-drive or four-wheel-drive vehicle? All-wheel-drive or four-wheel-drive aren't for everyone. But these drivetrain technologies help keep most drivers in and around Middlebury CT prepared when road conditions take a turn for the worse. With that said, read on to learn more!
If after reading you still have questions about how Nissan compares to the competition in Middlebury, your financing options, or just about anything else, don't hesitate to contact us for additional assistance. We're happy to help here at County Line Nissan.
What Is Nissan Intelligent All-Wheel-Drive & How Does It Work?
Available Nissan Intelligent AWD helps you stay in control at all times by sending power to the wheels that need it most to help maintain optimal traction. This system can respond to slippery conditions in less time than it takes for you to blink your eyes, so you can trust that it always has your back. No matter what the roads look like or how quickly the conditions change, the Intelligent AWD system is ready to respond and keep you in control.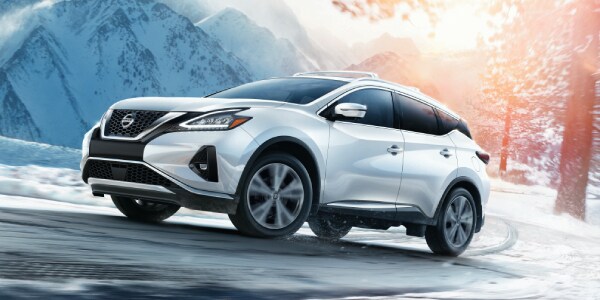 Which Nissan Vehicles Have All-Wheel Drive?
Nissan Altima
Nissan Rogue Sport
Nissan Rogue 
Nissan Murano
Nissan GT-R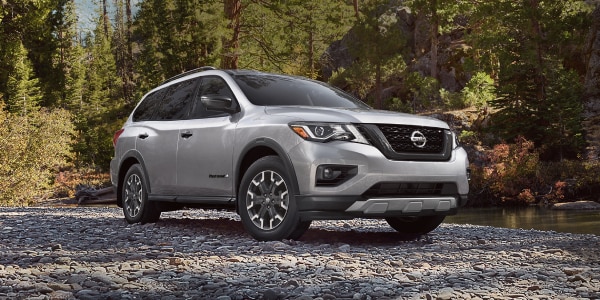 Which Nissan Vehicles Have Four-Wheel Drive?
Nissan Pathfinder
Nissan Armada
Nissan Frontier
Nissan Titan
Nissan Titan XD
FAQs About AWD vs. 4WD
Should I Choose AWD or 4WD?: Both systems offer increased traction and control in a variety of conditions, but they do have their differences. All-wheel drive always stays active and provides increased control in all conditions, while 4WD engages only when you need it and provides increased control for more extreme driving conditions. Both have the capability to send power to all four vehicle wheels, though, in comparison to FWD or RWD.
Why Buy a 4WD or AWD Vehicle vs. a FWD or RWD Vehicle?: Some drivers are fine with 2WD vehicles, especially if they live in warmer climates. But for New England drivers here in Middlebury like you who have to take on snowy winters, AWD and 4WD vehicles are a more optimal choice. They provide better traction and control than 2WD models and can help keep your car from slipping on rough or patchy roads so you can enjoy a safer ride.
What Other Advanced Technologies Are Available in the New Nissan Model Lineup?
AWD and 4WD are far from the only advanced technologies available in the new Nissan model lineup! In fact, they couple with available traction-enhancing technologies and safety technologies such as those listed below to ensure you're optimally safe, no matter the weather here in Middlebury.
Vehicle stability control
Tire pressure monitoring
Antilock brakes
Blind spot monitoring
Predictive forward collision warning
Rear cross traffic alert
Intelligent cruise control
Driver attention alert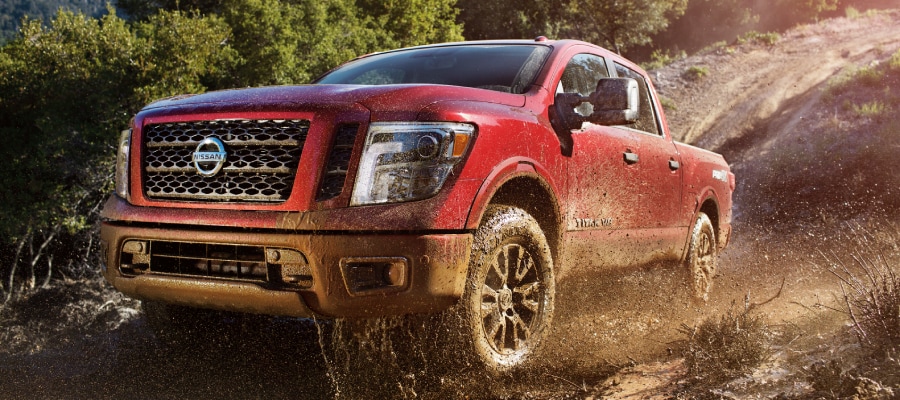 Experience an Advanced new Nissan Today at Our Middlebury CT Dealership
To find out more about our selection of new, highly-advanced and tech-laden 4WD or AWD vehicles, take a virtual test-drive today! Then head on over to our Middlebury, CT dealership at our convenient 2191 Straits Turnpike, Middlebury, CT location.
We would be happy to show you the AWD models and 4WD models we have available and arrange a test drive for you in whichever vehicle you're interested in. Be sure to reach out if you have any questions in the meantime about all the amazing new technologies and safety features in the new Nissan lineup.
Hours
Monday

9:00 AM - 8:00 PM

Tuesday

9:00 AM - 8:00 PM

Wednesday

9:00 AM - 8:00 PM

Thursday

9:00 AM - 8:00 PM

Friday

9:00 AM - 6:00 PM

Saturday

9:00 AM - 6:00 PM

Sunday

Active Online 24/7