The Ultimate Performance Experience:  The New Nissan GT-R in Middlebury, CT
Are you a Connecticut driver who is looking to escalate their daily driving style? Are you searching for a performance car that delivers nothing short of excellence when it comes to powerful acceleration and handling? The new 2018 Nissan GT-R is a unique model on today's auto market, and if you wish to stand out from the regular vehicles on the roads and highways of Middlebury, County Line Nissan can help. Here's a brief rundown of some standout performance features that the 2018 GT-R offers.
Performance Features
Experience the acceleration like never before with power from the 565-horsepower or 600-horsepower Nismo engine. When it comes to optimized traction for the variety of road conditions and taking tight corners throughout your commute, the standard all-wheel drive enhances handling and control across the board. With an abundance of trim levels to choose from, finding your levels of sporty performance is simple, and our sales team will guide you toward the options that best fit you!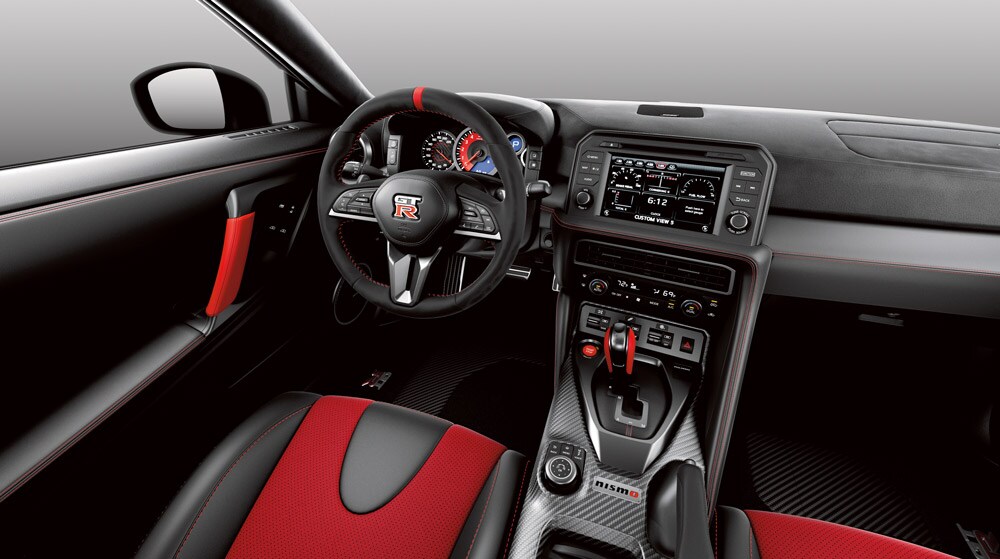 Interior Technology
The GT-R offers a programmable multi-function display and the Nissan Intelligent Mobility™ features that connect your smartphone to your 8.0-inch touchscreen with Apple CarPlay. You'll find new routes and visit new destinations with ease knowing the 3D map, and voice-recognition commands will place you where you wish to go! Plus, drivers have two USB ports for charging their smart devices and hands-free calling with the Bluetooth® system!
Learn More About The 2018 Nissan GT-R in Middlebury Today!
Interested in a new Nissan GT-R? We sometimes stock a limited supply of new Nissan GT-Rs at our Middlebury, CT dealership. Contact the sales team at County Line Nissan today about getting behind the wheel of this exclusive, high-end performance car.