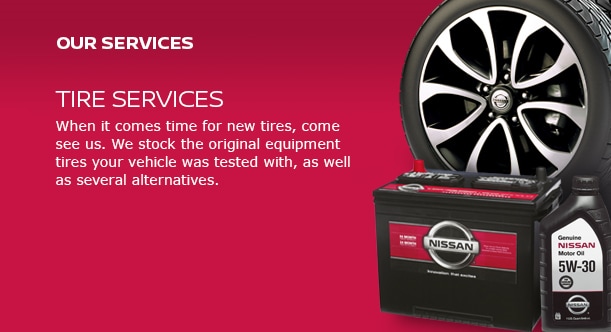 County Line Nissan Will Take Care of All Your Tire Needs - From Sales to Service
At County Line Nissan, we have a top-notch tire center where we can help you with all your tire needs. Whether your car needs a new set of tires or you need help keeping your current tires in great shape, we're happy to help.
We have a wide selection of new tires available, and we would be happy to help you find the ones that are perfect for your vehicle. You'll find a variety of brands, sizes and types, so we can help you find the perfect set for your vehicle, driving habits and the current season. We only offer high-quality tires so you know you're getting only the best when you shop with us. You can also count on our excellent prices, which will help you save on your next set of tires.
Once you've found the tires that are perfect for your vehicle, we would be happy to help you keep those tires in great shape. We offer the following tire services to help your tires last as long as possible:
Tire mount/new tire installation/snow tire installation
Wheel alignment and balance
Tire rotation
Tire pressure check
Tire repair
Frequently Asked Questions:
How do I know when I need new tires?

If you see any bulges or cracks in your tires, it's definitely time for a new set. Also, if you notice tread wear, you need to replace your tires. To check for tread wear, you can use the penny test: stick a penny into the tread, with Lincoln's head pointing down. If you can see his whole head, your tires are too worn and it's time to replace them.  If you're not sure if you need new tires, ask our technicians to take a look.

What is the proper air pressure for my tires?

To find the correct air pressure for your tires, check the tire's sidewall and your owner's manual. You'll find the PSI number on the tire's sidewall, which indicates the maximum inflation pressure. But since proper tire pressure also depends on the kind of vehicle you have, be sure to check your owner's manual as well. If you're still not sure, our technicians would be happy to help.

What's difference between summer, winter and all-season tires?

Summer tires are best suited for relatively warm conditions; they have less grooving and provide great traction on a dry road. Winter tires are best for driving in cold, snowy conditions; they are made with a different rubber that won't stiffen in the cold, and they have grooves designed to avoid snow build-up, while providing traction through snow and ice. All-season tires can perform in both warm and cold conditions, but are best suited for light winter conditions.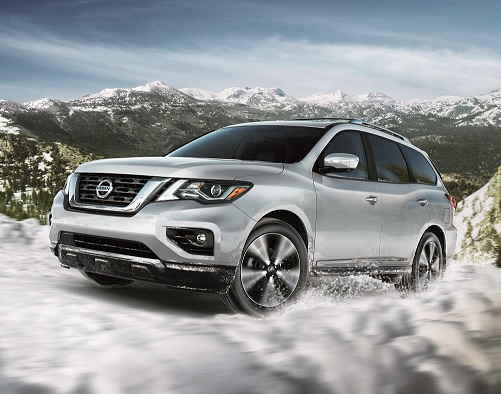 Make an Inquiry