Tire Alignment Service at County Line Nissan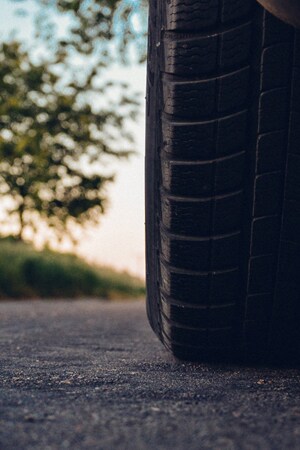 What is a tire alignment?
Here at County Line Nissan, our factory-trained technicians work hard to ensure that you are getting the most out of your tires. To ensure an even wear and prevent issues, we adjust your vehicle's suspension periodically to ensure that the correct angles are being represented for tire contact on road surfaces. Using diagnostics and modern service equipment, we pride ourselves on precision with every tire alignment that takes place in our service center. Inspections for camber, toe and caster give us all of the information that we need to work with at this appointment.
Why does a tire alignment matter?
Uneven wear of tires, caused by misalignment, can prove to be costly and impact the performance of your vehicle in a negative manner. You will find yourself spending money on new tires more frequently if these issues are not corrected when they happen, and any signs of uneven wear that you observe should immediately translate to a service appointment here with our team. Aside from actually visually noticing the wear, other warning signs include a vibrating feel behind the wheel and strange noises emitted from your tires.
When is it time for my next tire alignment?
If you observe any of these warning signs, then it is time to get into our service center for some tire alignment work. Our factory-trained technicians inspect alignment at routine-service appointments in addition to keep you right on track with your vehicle's overall maintenance and condition.